Snowdrops harbinger of Spring at Hereweka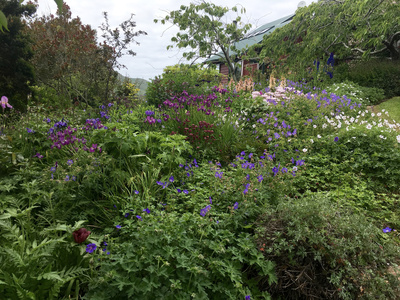 Snow drops herald the beginning of spring at Hereweka . We have many interesting plants flowering in Hereweka Garden including an extensive collection of snowdrops, drifts of winter aconite, jonquils. Witch Hazels, Winter Sweet, Gordonias, Camellias and early flowering Rhododendrons including Lovelock, Rothsay, Little Glendoe and Christmas Cheer. The first of the dwarf narcissus opened in the weekend, the delicate narcissus cyclamineus.
Late winter is beautiful time at Hereweka Garden with all the promise of Spring bursting forth with buds swelling and many bulbs peeping through the soil.