Organic sustainable garden bumper crop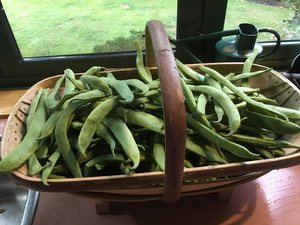 This summer has been wetter than usual, excellent growing conditions for our berry crops. We had a bumper crop of red currents in late December. This means red currant jelly is on the menu with the breakfast tray of organic food you receive each morning at our luxury, self-contained Retreat on the Otago Peninsula.

The organic strawberries are plump, sweet and succulent as are the raspberries.
Lettuce, rocket and herbs are also growing at a great rate.

A tub with organic salad greens grows outside the Retreat for guests use and fresh herbs from the main garden can also be harvested by our guests.