Accommodation Award displayed on signage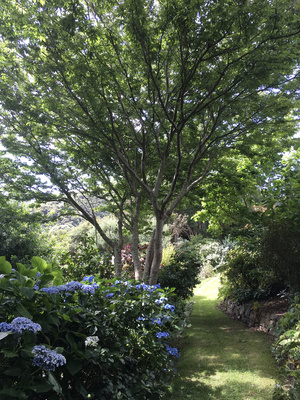 Our recent award as "Dunedin's most beautiful Accommodation Provider "is now displayed on the signage at the entrance of our self contained luxury boutique Retreat.
The garden is still looking rather lush for this time of year because of our wet summer. The roses are having a second flush of flowering, several lilies are in full bloom and some autumn crocuses are also in flower.
Hereweka Garden is the venue for a wedding in early March so we are working hard to make sure it looks it's best for the cermony. The bride and groom are staying in our luxury accommodation for their honeymoon.