Eco Luxury Bedroom at Hereweka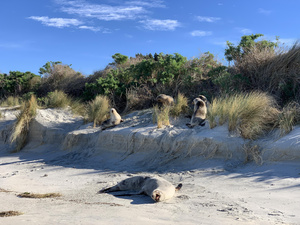 Hereweka Garden Retreat takes luxury experience and and eco principles seriously.
The bed in our Retreat is a super-king.It can be split in two to become single beds.
Not wanting to compromise on comfort but with sustainability in mind we had both bed and mattress made to order.
The bed is made from sustainable macrocarpa wood.
The mattress is luxurious top quality latex with a wool underlay on top. It is superbly comfortable and many of our guest have commented on their enjoyment and comfort of the bed.
Feather pillows are supplied. Latex pillows are also available.
High quality pure cotton linen is used and laundered at home using eco friendly washing powder, line dried and then freshly ironed.
We have payed attention to detail at Hereweka to every aspect of our self contained boutique luxury accommodation in order to give you a true eco experience.