Fresh Organic Produce grown at our Retreat Accommodation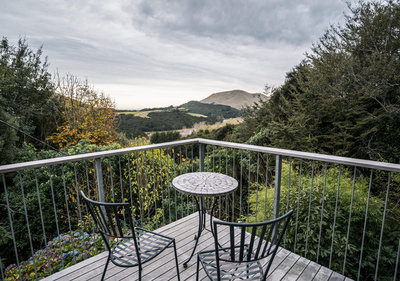 At our luxury accommodation on the Otago Peninsula we boast a large organic vegetable garden where guests are welcome to go and pick fresh herbs, rocket and basil.
At the moment we have a huge crop of delicious organic green beans.
Guests are also welcome to help pick these while they are plentiful
With the wonderful weather we have been experiencing recently organic courgettes should start to produce in abundance with extras available for our guests.
We have recently made two large compost heaps using organic material from our property as well as seaweed gathered from Otago Harbour.
We grow our vegetables in this rich organic compost .