Walking tracks at Hereweka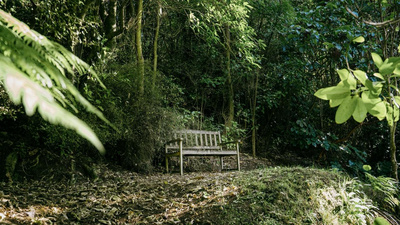 Our luxury Retreat at Hereweka caters for guests who love nature and the outdoors.
You can have an adventure by just stepping out your door!!
Not only can you wander the renowned Hereweka Garden but if you venture a little further...
We have bush walks formed throughout our bush.
Hereweka boosts the most significant stand of native bush left on the Peninsula.
For those who would like a more vigorous climb we have a track that takes you up to Harbour Cone.The conical hill overlooking us.
From there you will get a magnificent view of the entire Otago Peninsula.
Our self contained luxury boutique accommodation on the Otago Peninsula is also a great base to stay for the more serious trampers or walkers.
There are many beautiful walks on the Otago Peninsula.
We have all the information you need at our accommodation including pamphlets and a book on walks around Dunedin and the Otago Peninsula.