Organic Vegetable Garden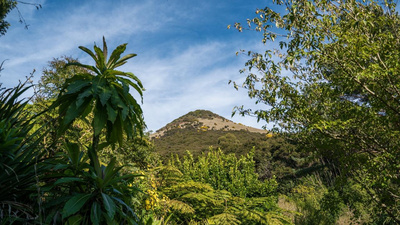 We have a large organic vegetable garden at Hereweka.
Herbs such as parsley, coriander, thyme and oregano are plentiful in our garden
Guest are welcome to pick these delicious organic herbs for their own use.
Guests can also purchase organic vegetables from our garden when they stay at our luxury accommodation at Hereweka.
Carrots and beetroot are plentiful but our the leeks are coming to an end.
The frosts we had earlier this month I hope are now over.
The organic vegetable garden certainly thinks so!.
This weekend I noticed that our asparagus bed is thriving and a lone asparagus spear has poked its head above the organic mulch we laid in the late Autumn.
The early Jersey Benne potatoes have also sprouted.
The onions I planted in Autumn are beginning to bulk up and even the broccoli that has been sitting over winter is beginning to grow.