Organic Vegetable Garden Mulched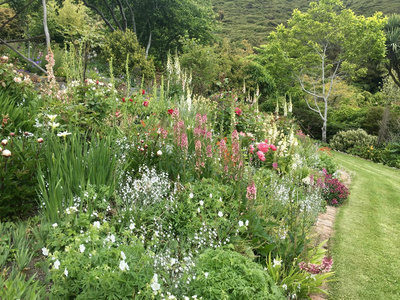 Queens Birthday weekend was a perfect weekend for gathering seaweed from the Otago harbour on the Otago Peninsula
We twice filled our trailer with beautiful red seaweed from the harbour floor at low tide.
Our organic vegetable garden has now been put to bed for the winter.
I have covered it completely in seaweed and now intend to put a layer of pea straw on top of this so that the garden will be ready to plant out in early spring.
The Jersey Benne potatoes that are already planted will also benifit from the protection of these layers.
The asparagus bed will also enjoy the nutrients from the seaweed and we look forward to an early spring meal of new potatoes and fresh organic asparagus.
Guests using our luxury accommodation Retreat on the Otago Peninsula have access to the herbs and greens we grow in our garden.
There is also an opportunity for guests to find out more about the organic sustainable practices we use and promote here at Hereweka.