Perfect Rose for Retreat Trellis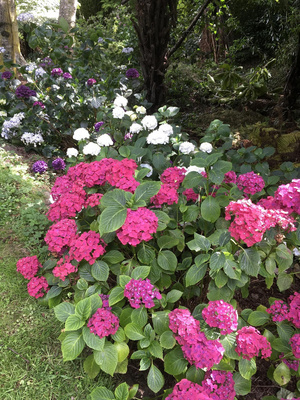 General Gallieni Rose is in full bloom on the trellis outside the Retreat.
We are thrilled with this rose as it is planted in very narrow dry bed above the brick wall at the front door of the accommodation.
Tough conditions for any plant to thrive but there it is happily flowering most of the year .
This rose has two or three big bursts of flowering but it is never without some flowers.
It flowers in winter too which is an added bonus .
We love the way the colour matches the paint work of the Retreat.
When you visit our luxury eco accommodation on the Otago Peninsula there will always be something flowering in our garden even in the middle of winter.