Delicious Organic Breakfast Tray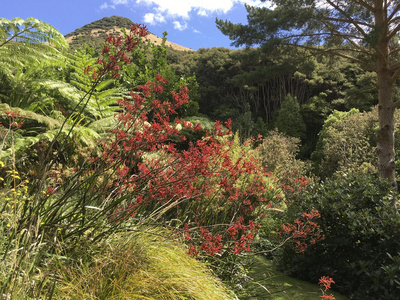 We provide a delicious organic breakfast tray when you stay at our boutique luxury eco accommodation at Hereweka.
Its a busy time of year for us now so I am kept busy making fresh organic bread most days which I make using a combination of low gluten organic flours, Spelt and Arawa.
Muesli made from organic oats, nuts,seeds and dried fruits I make in larger batches. I've just made some today and taken a photo to display with this news item .
You will also get fresh free range eggs from our hens, organic jam, honey and kasundi, butter, milk, juice and a small bowl of seasonal fruit.
Our guests tell us they love this breakfast and what seems to be especially popular is our freshly gathered eggs. They really do taste different from any you can buy at a shop.