Rare Green Jeweled Gecko Sighting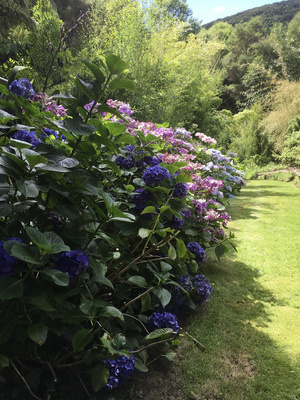 Recently the green jewled gecko has been found sunning itself on the private road leading up to our accommodation. We are always excited to see it as although we know our valley of native bush is an ideal habitat for this gecko we have to look hard to find them.
There is an abundance of wildlife to explore at Hereweka.
From the comfort of your luxury accommodation you can observe all the native birds enjoying the abundance of food available to them at this time of year.
You are surrounded by a beautiful Garden and native bush at our luxury eco accommodation on the Otago Peninsula which is a perfect haven for wildlife.
Walk 5 minutes down our road and you will come to Hoopers Inlet where many of New Zealand wading birds can be seen, including,at this time of year, the Royal Spoonbill.
Or take a walk from your accommodation around the many paths that lead through the garden and bush and yu may even catch a glimpse of a flethching rifleman, New Zealands smallest native bird.