Stunning Autumn Colours at Retreat Accommodation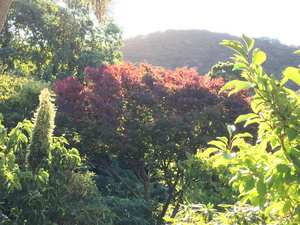 We love this time of year at Hereweka as the colours on the trees begin to change.
We get a wonderful display of Autumn colour from vivid reds through to bright yellows.
You can see this display of colour from the comfort of the Retreat with it's expansive windows giving you views of the garden in every direction.
Its cosy in the Retreat at this time of year as we have an Eco approved woodburner in the living area.