Chef at Hereweka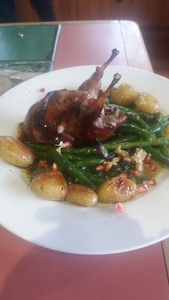 We feel very fortunate to have Dany, our Gourmet chef, working for us at our luxury accommodation on the Otago Peninsula.
We are getting rave reviews from our guests who love being able to eat in at our Retreat accommodation
You do have the choice of two restaurants just a 5 minute drive from our accommodation if you want some variety. However once guests taste what Dany has to offer most guests choose to eat at Hereweka.
If you go to the links on our website you can click through to dany's website you can look at her current menu.
https://isabelle386.wixsite.com/chefathome