Winter flowers at Hereweka Accommodation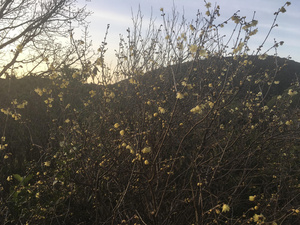 There is still plenty of interest in our garden even though we are in the middle of winter.
We have camelias, early rhododendrons, magnolias, witch hazels and wintersweet all out in full bloom.
A cheerful site on a gloomy day which gives us much pleasure.
Our luxury eco accommodation on the Otago Peninsula, Dunedin, is a great place to stay over the winter months.
A cosy retreat on a cool day.
The Retreat accommodation is double glazed, fully wool insulated and has a woodburning stove to keep you beautifully warm.
We are also running a special rate over the winter season . Another good reason to book Hereweka Garden Retreat.